WHAT DO CONDOMS HAVE TO DO WITH ENDANGERED SPECIES?
Learn more about the sustainable condoms inside our endangered species boxes.

The rapid growth of our human population is pushing other species off the planet in what most scientists are calling the sixth mass extinction crisis. Yet this population explosion is too often ignored by the public, the media and even the environmental movement, while it continues to drive all the major environmental problems that plague our planet — including climate change, habitat loss, ocean acidification and resource depletion.
That's why the Center for Biological Diversity launched our Endangered Species Condoms project in 2009, and since then has distributed hundreds of thousands of free condoms across the United States. Wrapped in colorful, wildlife-themed packages (with artwork by Shawn DiCriscio), Endangered Species Condoms offer a fun, unique way to get people talking about the link between human population growth and the species extinction crisis.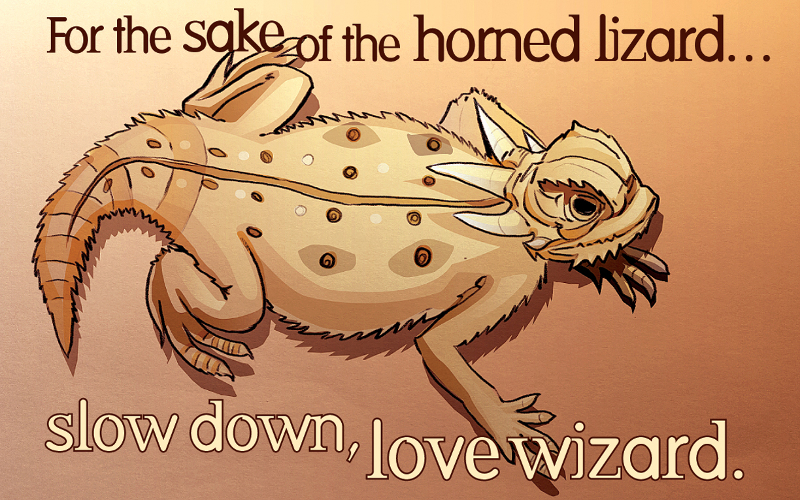 The beautifully designed packages, with their rhyming slogans, are distributed by a network of population volunteers around the country. The condoms are handed out at concerts, bars, universities, spiritual group meetings, farmers' markets and other many other types of local events. Each package contains — along with two condoms — original artwork and information on the species featured; facts about unsustainable human population growth and its link to the extinction crisis; and solutions to the population problem, including universal access to contraception and reproductive healthcare and education and empowerment for women and girls.
Sign up to join our Endangered Species Condoms volunteer network:
Sign up
We'd love to give condoms to every sexually active person in the United States, because everyone should have access to the tools that let them choose when and how many kids they have. We'd also love to see everyone talking about the connection between human population and endangered species. But of course, the Center is a nonprofit organization and can't always meet the demand for Endangered Species Condoms. (If you'd like to support this project to help us do more, you can donate here.)
Sustain
brand condoms. Sustain condoms are:
Made of latex from one of the most sustainable rubber plantations on the planet.
Manufactured in an award-winning environmental factory.
Less likely to cause an allergic reaction because the latex protein level is reduced.
Grown and manufactured by people paid a living wage, working reasonable hours.
Free of animal by-products, nitrosamine and GMOs.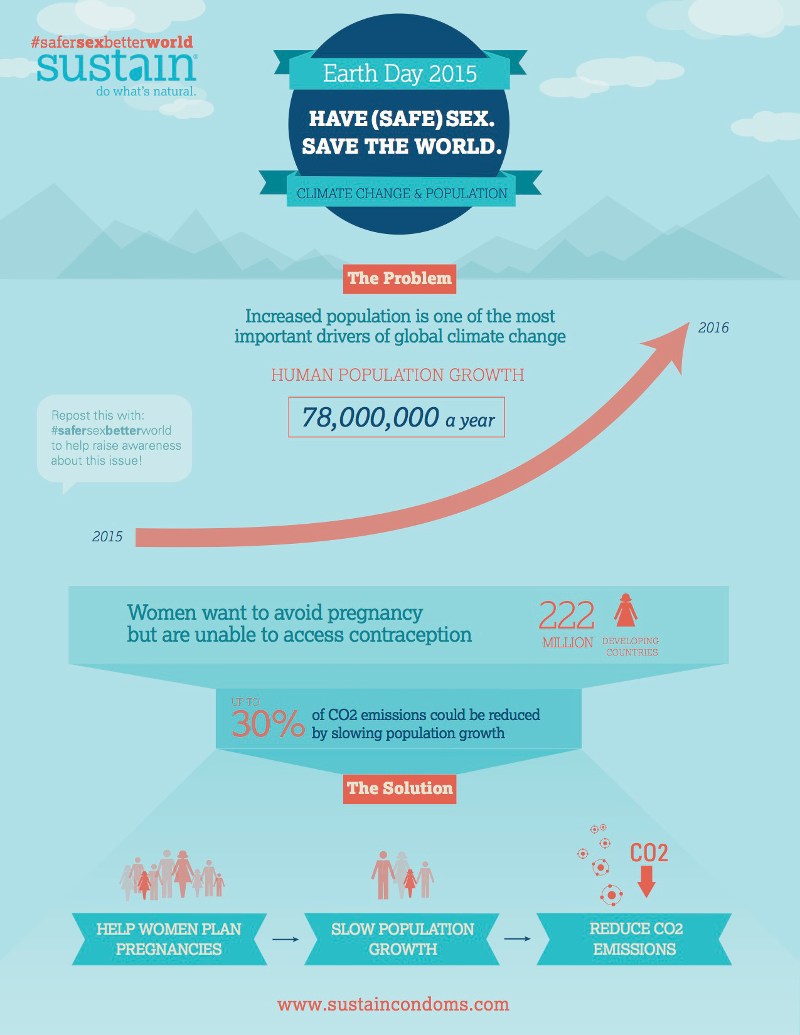 Sustain's goal is to empower, educate and provide women with to the tools they need to practice safe sex and plan their families. They give 10% of their profits to women's reproductive health organizations in the U.S. because they believe that contraception access is a critical component to addressing the most pressing issues our world is facing.
"Practice safe sex, and you might even help save the world." - Jeffrey Hollender, Founder and CEO, Sustain Condoms
Read Sustain's entire Earth Day 2015 blog post: Have (Safe) Sex. Save the World!
Learn More